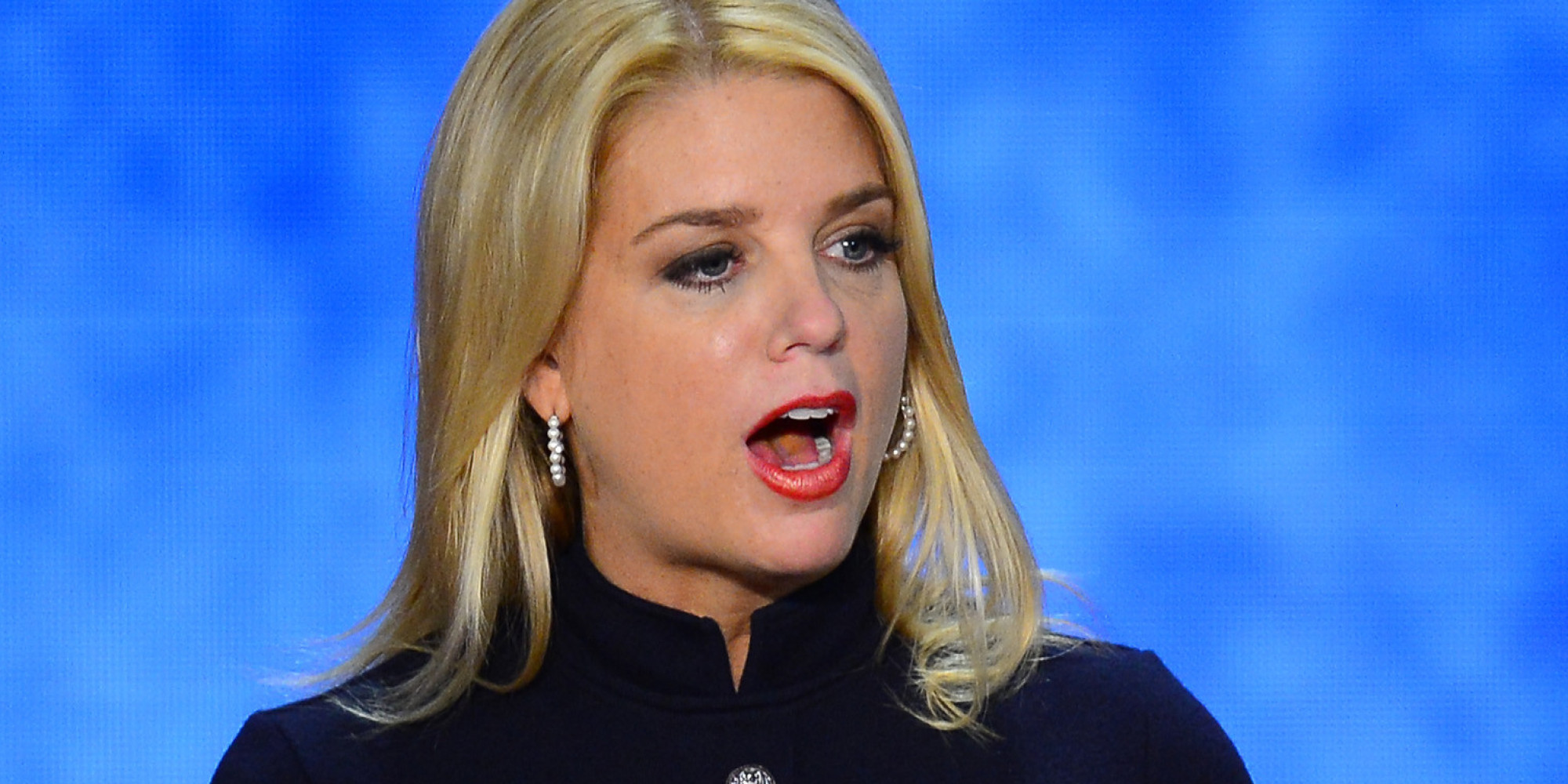 Florida Attorney General Pam Bondi
Florida Attorney General Pam Bondi has asked the Supreme Court of the United States (SCOTUS) to prevent same-sex marriages from taking place in that state while state leaders continue fighting the overturning of Florida's ban on same-sex marriage.
Bondi asked for the block on marriages--marriages which could start taking place as early as January 6th when a current stay expires--so that state officials can continue appealing the ruling that overturned Florida's voter-approved ban on the freedom to marry.
If SCOTUS does not act, then the decision upholding overturning the ban, which came from the 11th U.S. Circuit Court of Appeals, would stand, and Florida would become the 36th state where people who are lesbian and gay have the freedom to marry. Meanwhile, some county clerks have stated that they are ready to begin issuing marriage licenses now.
If SCOTUS does act, the marriages would not begin on the 6th, when the current stay ends.
Bondi asked SCOTUS to keep the stay in place until the justices decide which, if any, of the cases they might take up from the 6th Circuit Court of Appeals, which is currently the only federal appeals court that has upheld bans on same-sex marriage.
Justice Clarence Thomas
The 6th Circuit Court has jurisdiction over Michigan, Kentucky, Ohio, and Tennessee, and is the first court of the many considering marriage equality cases to uphold the bans.
Click here to read detailed information on the Sixth Circuit Court rulings, from our friends at Freedom To Marry
.
While SCOTUS' next conference on cases to consider won't be held until January 9th, Bondi's request will go to Justice Clarence Thomas, the justice who oversees the federal courts in Florida...and is also considered to be one of the most conservative voices on the Supreme Court.
Be sure to
LIKE us on Facebook
,
follow us on Twitter
, and
sign up to receive email from PFLAG National
and stay tuned for updates!