FOR IMMEDIATE RELEASE: December 20, 2013
Liz Owen |
lowen@pflag.org
> | (202) 467-8180 ext. 214
PFLAG CELEBRATES UTAH MARRIAGE EQUALITY VICTORY!
WASHINGTON, DC—PFLAG National—the nation's largest organization for parents, families, friends and straight allies united with people who are lesbian, gay, bisexual and transgender (LGBT)—has issued the following statements regarding today's ruling by a Federal judge on Utah's same-sex marriage law as unconstitutional: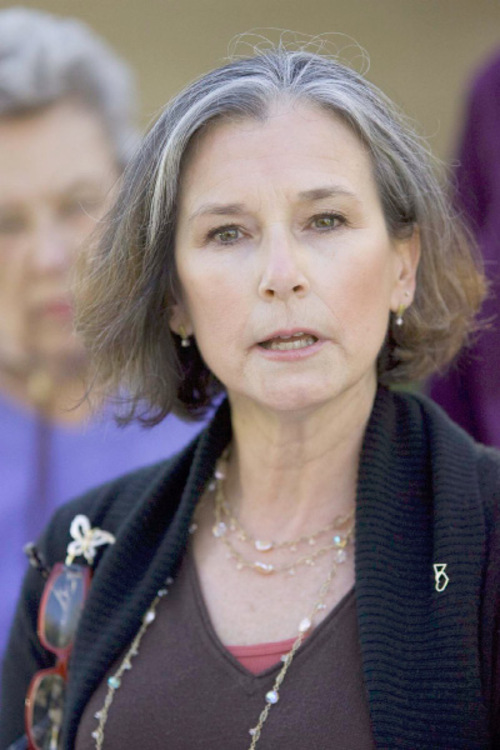 Kathy Godwin, PFLAG National
Mt. West Regional Director
"This is a huge win for Utah, as the same-sex marriage ban, voted into law in 2004, has been ruled unconstitutional. I congratulate all of PFLAG's chapters across the state who have worked so tirelessly to promote understanding about the importance of marriage equality for all of Utah's citizens!"
- Kathy Godwin, PFLAG National
Mountain West Regional Director,
"I recently celebrated the wedding of my son to his same-sex partner, a wedding that was held in New York where marriage equality is already the law of the land. I am thrilled that PFLAG's work is paying off, and that other parents in Utah will be given the opportunity to celebrate these joyous unions right here in our beautiful home state!"
- Janice Marcus,
President of PFLAG SLC
"With this ruling, all of our family members will now be equal under the eyes of the law, able to marry the person they love and have committed to. I am thrilled for my son and my daughter--both of whom are gay--and all the families of Utah."
- Barbara D'Arco,
President of PFLAG Ogden
Founded in 1972 with the simple act of a mother publicly supporting her gay son, PFLAG is the original family and ally organization. Made up of parents, families, friends, and straight allies uniting with lesbian, gay, bisexual, and transgender (LGBT) people, PFLAG is committed to advancing equality through its mission of support, education and advocacy. PFLAG has more than 350 chapters and 200,000 supporters crossing multiple generations of American families in major urban centers, small cities and rural areas in all 50 states. To learn more, visit
www.pflag.org
.